We're funding the next generation
of female leaders in the water industry.
The Women in Water Scholarship Fund encourages young women to pursue fulfilling careers developing, managing and conserving water. This annual $5,000 scholarship is awarded to a woman pursuing an undergraduate or graduate degree in preparation for a career in any element of water resources, including water law, communications, community and government relations, or engineering.
Cheryl Zittle and Christine Arbogast are the president and vice-president respectively of the National Water Resources Association, and launched the idea of a purposeful Women in Water organization.
WIW proudly awards its first scholarship
The Women in Water Scholarship Fund received 25 applications for its first $5,000 scholarship. After an intense review by the five board of directors, the scholarship was awarded to Allison Britain, a third-year law school student at Gonzaga and a resident of Washington state.
"I am so honored and grateful to have been chosen as the first recipient of this generous award. By awarding me this scholarship, you have lightened my financial burden allowing me to focus on my studies as I go into my final year of law school. To be recognized by female leaders in the industry I hope to work in is truly inspiring. I can only hope to soon be a female leader dedicated to water as well! " Allison Britain
Allison's essay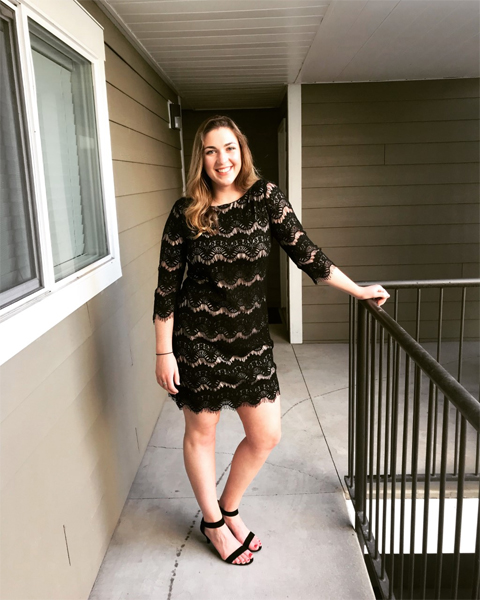 At 10 years old I decided I was going to "save the tigers" from the small flat my family lived in in London. I wrote letters to everyone who lived in our building and announced I was starting a recycling program to "save the tigers" and if they wanted to support, they could leave their recycling outside and I would collect it every Sunday morning. I did this until we moved back to our house in Sammamish, Washington. At 10 years old I found my passion for protecting our environment.

As I matured, this passion grew. Not only did I want to save the tigers, I wanted to save the environment. I was sure conservation was in my future and what I was going to dedicate my life to…until I attended Penn State. I suddenly felt out of place. The students I sat next to in class wore cowboy boots and their futures happily included returning to the farm that had been in their family for generations. I started realizing that I knew nothing about the agriculture community and what blew my mind was how many students around me did. Read the full text here
Accepting applications for the 2020-21 school year begins April 1, 2020



We care about women in water because we are women in water.

Learn About us

Invest in women.
When you contribute to the Women in Water Scholarship Fund, you're helping young women pursue fulfilling careers developing, managing and conserving this finite resource.

Donate Today Donate